Employment Compliance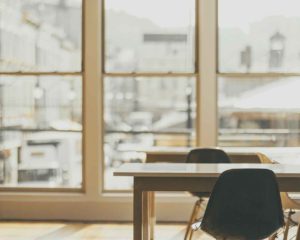 Employment compliance, also known as state and federal labor laws, require employers to follow specific requirements when hiring, paying, and firing employees. When running a San Diego small business, it is vital that you closely adhere to these rules. Failure to do so may result in significant penalties.
At the federal level, the Fair Labor Standards Act (FLSA) provides protections for all employees in the United States. It establishes standards regarding the minimum wage, payment for overtime, and record-keeping – to name just a few. If you are not confident that your company is correctly following FLSA regulations, it may be a good idea to consult with a Semanchik Law Group attorney for guidance on how to become fully compliant with the law.
Businesses in the state of California must also adhere to the employment rules set out by the California Labor and Workforce Development Agency. Of course, LWDA regulations do not replace or override federal laws. They are, instead, intended to enhance and improve upon the federal statutes. Again, if you are not certain that your organization is compliant with California labor standards, you can speak to one of our skilled lawyers to get back on track.
Labor Disputes
If your San Diego small business or nonprofit is diligent about following state and federal labor laws, you will massively reduce your chances of being involved in a labor dispute. Unfortunately, however, you cannot completely eliminate the possibility of a legal battle with a disgruntled employee.
Every time you fire or discipline an employee you run the risk of angering them, even if you follow all of the rules while doing so. If the employee believes that you are acting unfairly or unjustly, they may choose to file a labor dispute against your organization. When this occurs, you will need to fight against it and prove that you followed the law, every step of the way.
At Semanchik Law Group, we endeavor to stop labor disputes before they ever get started. By providing you with guidance on firing and discipline, we can help you to minimize the chances of causing the impacted employee to lodge a complaint. Of course, if they do choose to file a dispute, we will be by your side to help you prove your case.
How can San Diego small businesses and nonprofits protect themselves against labor issues?
The following suggestions can help to keep your organization safe from labor problems:
Keep Detailed Employee Records
One of the most effective ways of protecting yourself as an employer is by documenting every aspect of employee conduct and performance. If you determine that an employee is not the right fit, you can present them with proof of their poor attendance record, persistent insubordination, or sub-par performance record as part of the firing process. If the employee chooses to take the matter to the Labor Board, you can also use your detailed records as evidence in the case. A consultation with a Semanchik Law Group labor lawyer can give you more guidance on the exact records you should keep.
Create an Employee Manual
Whether your company is big or small, it is vital that you have an employee manual which details exactly what you expect from your workers. Generally speaking, you will need to include expected arrival and departure times, break times, disciplinary procedures, and other key information into this packet. By having your employees read and sign a document such as this, you are conveying your expectations and protecting yourself from labor issues should they break the terms of the agreement. If you need assistance putting together an employee manual, a Semanchik Law Group employment attorney can help.
Draft Intellectual Property Contracts
Although non-compete agreements are unenforceable in California, businesses can protect themselves by entering contracts to keep their intellectual property a secret. Documents such as this can protect your organization if one of your employees tries to sell your proprietary information to one of your competitors or jump ships to another company using their knowledge of your systems as a selling point. Semanchik Law Group can help you draft an intellectual property contract as well as any other agreements you may need.
Employ Dedicated Human Resources Personnel
There is a reason why all of the largest and most successful companies in the world have sizable human resources departments. By employing a team of people who are entirely focused on ensuring that the company does not run afoul of any state or federal labor laws, these companies can effectively shut down or avoid disputes with employees before they even begin. Of course, we understand that most San Diego small businesses cannot afford to employ a full-time HR team. Fortunately, you don't have to. Semanchik Law Group can provide you with the guidance and assistance you need to stay compliant with regulations and keep your employees satisfied.
Semanchik Law Group – Experienced Employment Attorneys in San Diego
Over the years, Semanchik Law Group has helped countless San Diego small businesses and nonprofit organizations with their employment compliance issues. We would love to assist you and your company too.
Our experienced employment attorneys are knowledgeable in all facets of state and federal labor laws and can provide you with the guidance and advice you need to stay compliant. We can also help you to reduce your risk of labor disputes by creating an employee manual, assisting you with your record-keeping, and so much more. To set up an initial consultation, simply give us a call at (619) 535-1811.
We will assist you with your Employment Compliance issues.
Call us today to find out more:
(619) 535-1811