Contract Review and Drafting
Contract Review, Drafting, and Negotiation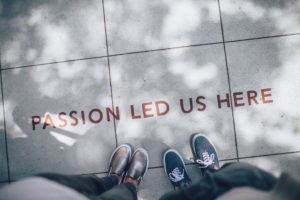 During the operation of your San Diego nonprofit or small business, you will eventually need to draft or negotiate a contract. It can be tempting, especially in the early stages of the organization, to try to handle these tasks on your own to save a little cash. However, it is generally inadvisable to take this course of action.
The contracts that you create, negotiate, and sign on behalf of your company go on to dictate the relationships that you have with your clients, vendors, and employees. If your agreements with these parties are unclear or inaccurate, you are likely to find yourself becoming involved in disagreements and potentially legal action. With so much on the line, it is best to hire an experienced business attorney, such as those here at Semanchik Law Group, to deal with your contract review, drafting, and negotiation.
What are the benefits of hiring a lawyer to handle my contracts?
When you work with a skilled California business attorney for your contract drafting, negotiation, and review, your business or nonprofit can expect to enjoy the following benefits:
Accuracy
If your organization at the other party have come to a verbal agreement on the outline of your contract, you might think that it would be fairly straightforward to simply put that information into a document and have everybody sign on the dotted line. However, this is rarely the case. It can be extremely easy to make a small error or omission which completely changes the meaning of the contract. With important documents, accuracy is vital. A San Diego corporate attorney will deliver exactly that.
Clarity
When you enter into a contract that is intended to outline the structure of the long-term relationship between your business or nonprofit and one of your vendors or clients, there is a good chance that you will find yourself referring back to it in the future for guidance. When this happens, you will need the agreement to provide clarity, not confusion. An experienced business lawyer can write your contract in a clear and easy-to-understand manner.
Reduced Liability
Contracts generally symbolize the beginning of a new business relationship, so it can be easy to get caught up in all of the excitement of the benefits of the agreement. However, it is also important to spend some time thinking about what happens if things go wrong. If the agreement is badly written, you may leave yourself open to lawsuits and legal damages. Your California business attorney will be able to make sure that your contract includes language which limits your liability.
Legal Validity
For a contract to be valid in the eyes of the law, it must contain certain key elements. These elements are offer acceptance, consideration, mutuality of obligation, and competency and capacity. If you were to inadvertently create a contract which omitted one or more of these elements, there is a chance that it could be found to be invalid and subsequently canceled. A skilled corporate attorney will make sure that your agreements are fully valid under the law.
More Favorable Terms
As a small business owner or nonprofit operator, you almost certainly spend the vast majority of your time managing the day-to-day operations of your organization. As such, you may not have the time or expertise to negotiate the best terms on your next contract. Fortunately, when you work with an experienced lawyer, they can handle the negotiation on your behalf. Their tenacity and know-how quite often result in you receiving more favorable terms than you would ever have thought possible.
Here at Semanchik Law Group, we pride ourselves on providing all of these benefits and more to our nonprofit and business clients.
What types of contracts can a California business attorney help with?
Over the years, Semanchik Law Group has helped with the drafting, review, and negotiation of a wide variety of different contracts. Some of the most common agreements we have worked on include:
Service contracts
Licensing agreements
Asset purchase agreements
Vendor contracts
Sales contracts
Noncompete agreements
Confidentiality agreements
This list is non-exhaustive, so if your San Diego nonprofit or small business requires help with a different type of agreement, we can almost certainly help.
How much does it cost to have a corporate lawyer assist with contract review, drafting, and negotiation?
The cost to have a business attorney help your company or nonprofit with its contracts will generally depend on the overall size and complexity of the agreement. For relatively short and simple contracts, fees tend to be minimal. For longer, more complex agreements, you should expect the costs to be a little higher.
Here at Semanchik Law Group, we want to make our contract drafting, review, and negotiation services easily accessible to the entire San Diego business community. No matter how big or small your agreement may be, you will find that our rates are always reasonable.
A San Diego Business Attorney You Can Count On
If your small business or nonprofit is in need of a skilled corporate lawyer to help you with your next contract, you need look no further than Semanchik Law Group. We take the time to get to know more about your organization and its goals before helping you draft, review, or negotiate agreements that fit your unique needs and will move you closer to your objectives. To set up an initial consultation with a member of the Semanchik Law Group team, just give us a call at (619) 535-1811. We can't wait to assist you!
We offer Contract Review and Drafting on a reasonable flat fee basis.
Call us today to find out more:
(619) 535-1811