Business Planning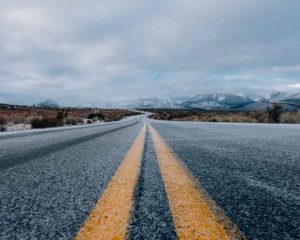 At Semanchik Law Group, our business is helping you with your business. Sometimes this doesn't look like the traditional lawyer-client relationship where the client pays for legal advice or legal documents. Often, our clients just need someone to talk to about their company, someone to bounce ideas off of and someone to listen. We have years of experience helping people build successful and sustainable organizations. It all starts with business planning.
Semanchik Law Group offers planning packages to every member of the San Diego small business community. Our plans allow you to meet with us in person or on the phone for a one on one planning session – whichever you prefer.
Alternatively, if you would like us to be available to offer advice and counsel on an as-needed basis through email or phone, we offer consultation packages so that you can rest easy knowing you can put your business attorney on speed dial without worrying about receiving an unexpected bill.
No matter how you prefer to communicate, you can always be sure that we will be there for you and your company – providing expert guidance every step of the way.
Unsure about taking on a partner?
It is common to have some doubts about bringing a new partner into your business. After all, they will play a huge role in determining whether the company will succeed or fail moving forward. Talking with a Semanchik Law Group attorney can help to set your mind at ease. We can walk you through your options and evaluate the pros and cons from both a legal and personal perspective.
Questions about what to do with your business when you retire?
Building a successful business is never easy. However, letting go of the company that you spent years growing can be even more difficult. If you would like to ensure that your company's future is secure after you retire, we can help. We can talk to you about where you see yourself in the next few years and what you really want for your personal life as well as your business. After our chat, we can work with you to figure out your options for business succession planning.
Looking for advice on how to approach an investor?
As the owner and operator of a San Diego business, you undoubtedly understand how vital money can be to the ongoing success of a company. With the right investment, a small business can become a medium or large organization in no time. The Semanchik Law Group team is here to help you find the solutions to your financing needs. We can start by going over your elevator pitch and talking about your potential investors. Next, we can discuss the specifics of the investment and walk you through the legal documents you are likely to need to make it happen.
Unsure about whether you should open a new location?
If your San Diego small business is already booming in one location, it can be tempting to move quickly to open a second one. However, before you make any commitments, it is a good idea to run your plans by a member of the Semanchik Law Group team. We can discuss the pros and cons of the new location and help you prepare any documentation you may need to get the ball rolling.
Considering the possibility of acquiring or merging with another business?
Strategic mergers and acquisitions can be a superb way to grow your business in a hurry. However, these moves can also have a significant impact on your company's bank account—so it is wise to seek the counsel of a Semanchik Law Group lawyer before making any final decisions. We can talk to you about the benefits of making the purchase and help you understand some of the difficulties that you are likely to come up against during the acquisition process.
Curious about cause-related marketing and how your business can set itself apart as a socially conscious company?
Aligning your business with a cause or charity can be a great way to set you apart from the competition – while giving back to the community in the process. Your Semanchik Law Group business planning attorney can talk to you about your mission and your ideal customer. Afterward, we can discuss all the many ways you can utilize cause marketing to create a mission-driven brand that appeals to your target demographic.
Feeling overwhelmed and looking for advice on how to move forward with your business?
Owning and operating a San Diego small business can be a hectic, and somewhat stressful, experience. While dealing with the numerous issues that inevitably crop up on a day-to-day basis, it can be easy to become overwhelmed and forget about planning for the longer-term future of your company. Fortunately, the team here at Semanchik Law Group can help. We can discuss your company's strengths, weaknesses, and goals before helping you to put together a business implementation plan that will help you move in the right direction.
Semanchik Law Group – San Diego's Business Planning Experts
Here at Semanchik Law Group in San Diego, we take a great deal of pride in helping our clients grow their companies. Our small business experience gives us the insight and expertise we need to provide you with the right guidance and advice. If you are interested in working with one of our skilled business planning attorneys, please do not hesitate to reach out to us. We can be reached by phone at (619) 535-1811.
We offer Business Planning on a reasonable flat fee basis.
Call us today to find out more:
(619) 535-1811