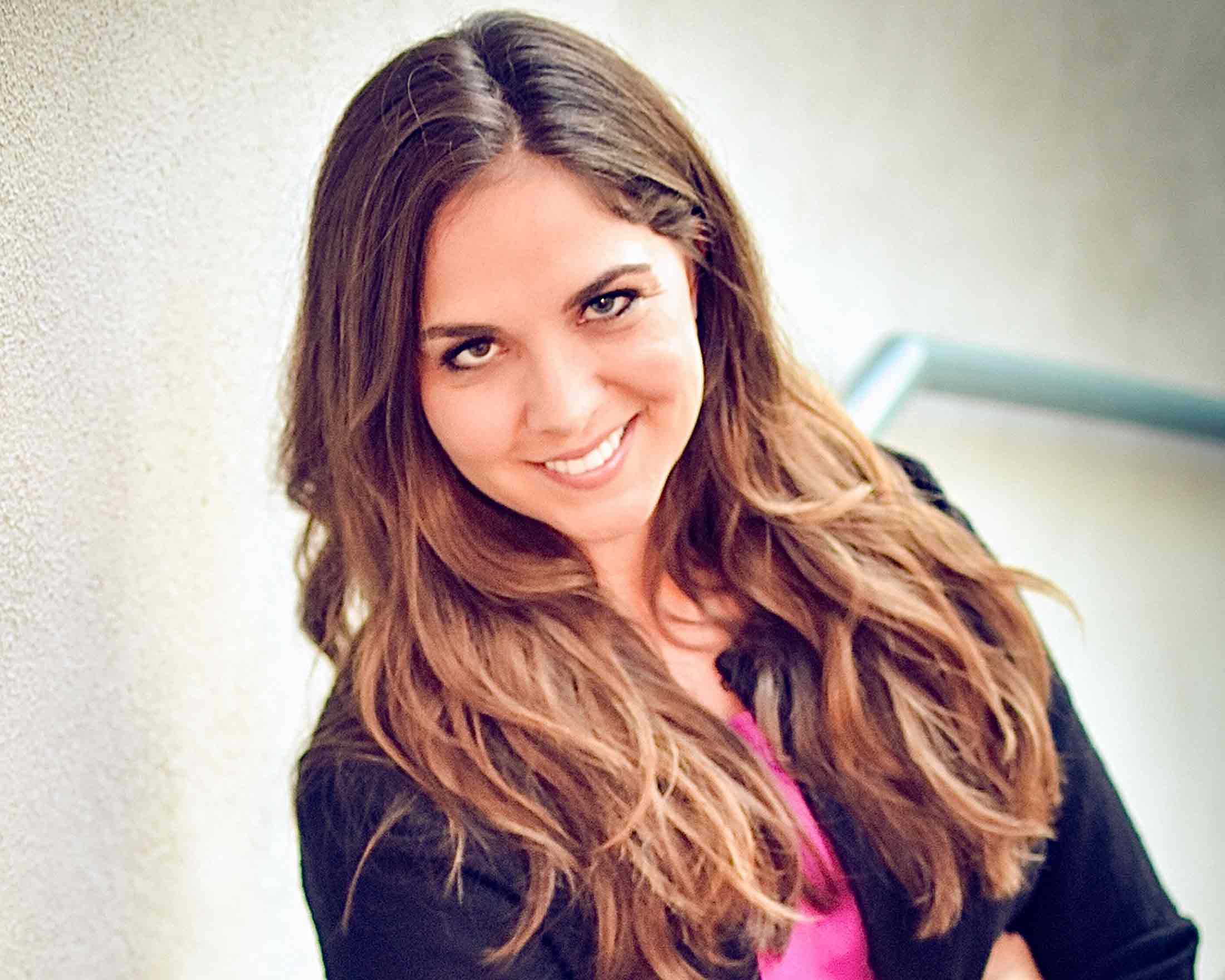 Nikki Semanchik – Founding Attorney
Semanchik Law Group represents small businesses and nonprofits and assists individuals with estate planning and probate. Founding Attorney, Nikki Semanchik, started Semanchik Law Group ("SLG") with the goal of creating a law firm that felt accessible to small businesses and individuals who want quality legal services without the hassle of dealing with a traditional law firm.
"SLG strives to be as innovative and mission-driven as the clients it serves."
We do this by taking down the traditional barriers that prevent clients from reaching out to a lawyer. Our virtual office allows us to be available to you on your schedule and in your neighborhood. From signing our agreements electronically to paying by credit card, we utilize technology to make the process of hiring a lawyer as easy as ordering your next ride.  We value technology but prioritize personal relationships through quality in person meetings where we take the time to get to know you, your family, business or cause. We are a modern law firm with an old school twist.
Contact SLG for a free 20-minute consultation. We can't wait to help you bring your passion to life.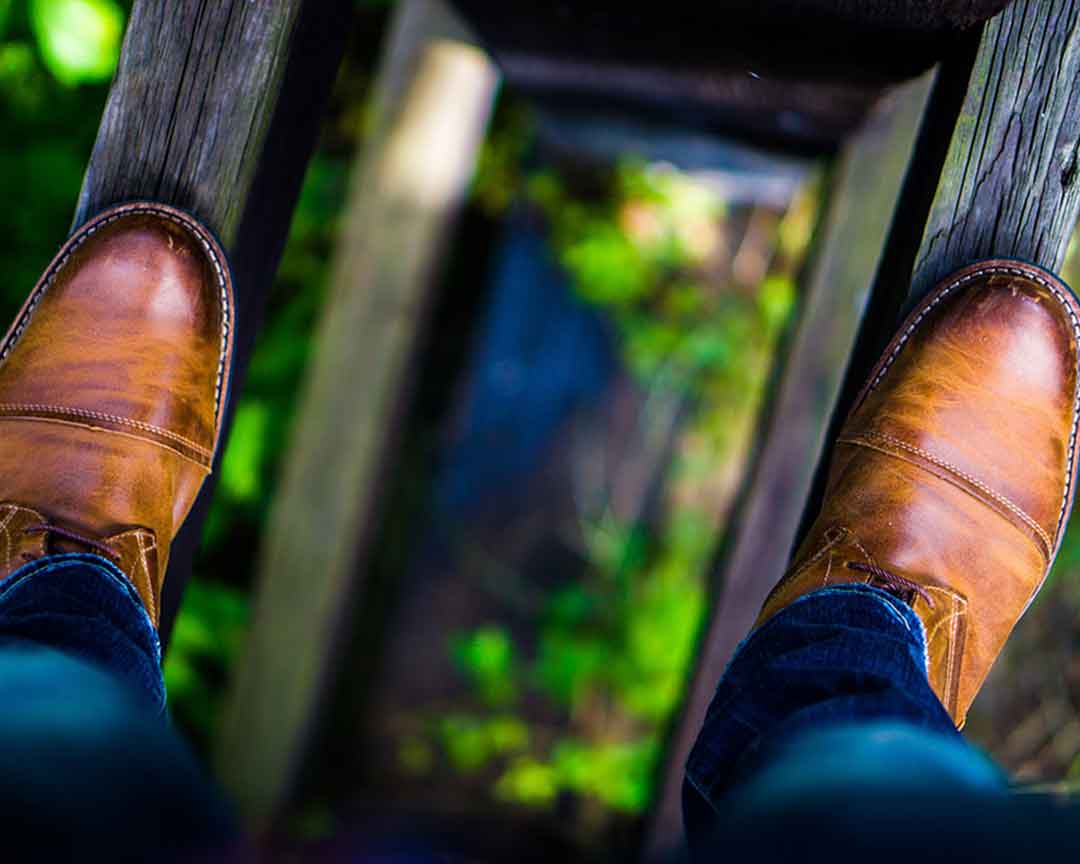 Have you ever wanted to start a business? Not sure where to begin? Semanchik Law Group will meet with you BEFORE you launch your business to make sure all the steps are in place.  An experienced business attorney will be with you every step of the way.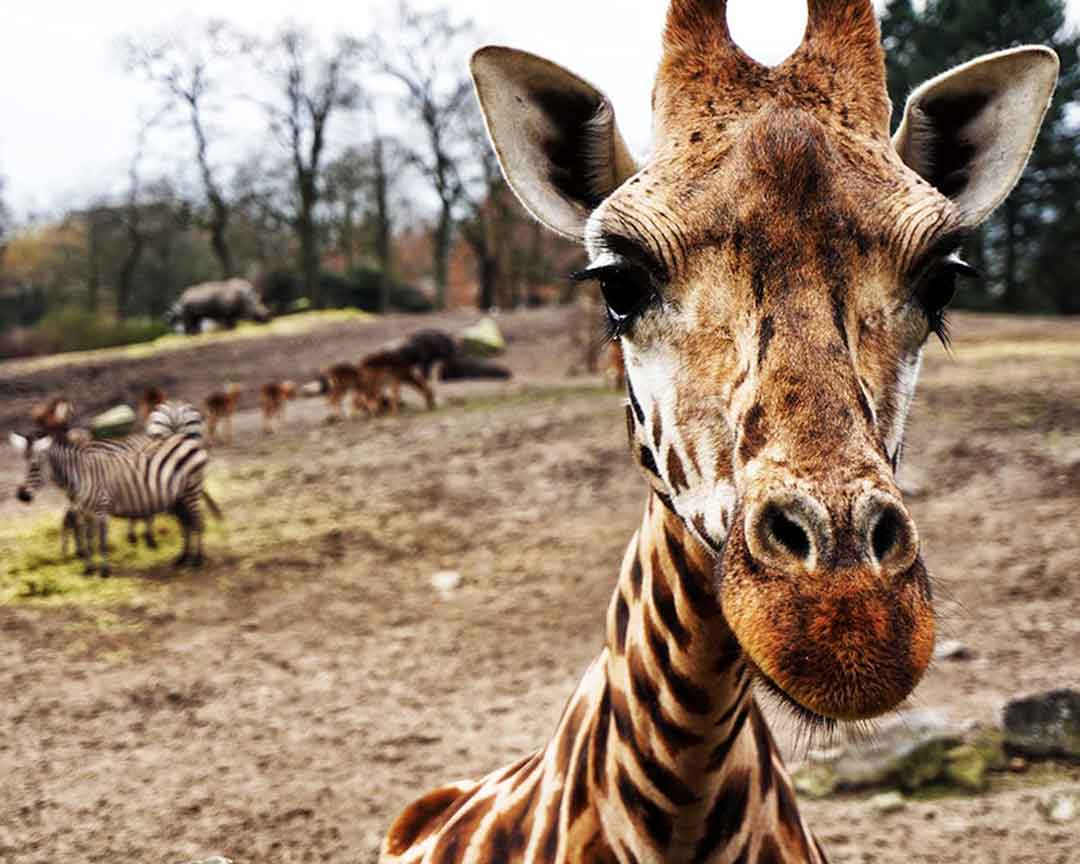 Do you have a cause you are passionate about? Do you need help starting your Nonprofit? Semanchik Law Group is based in San Diego and will form your Nonprofit as quickly as possible so you can start making an impact.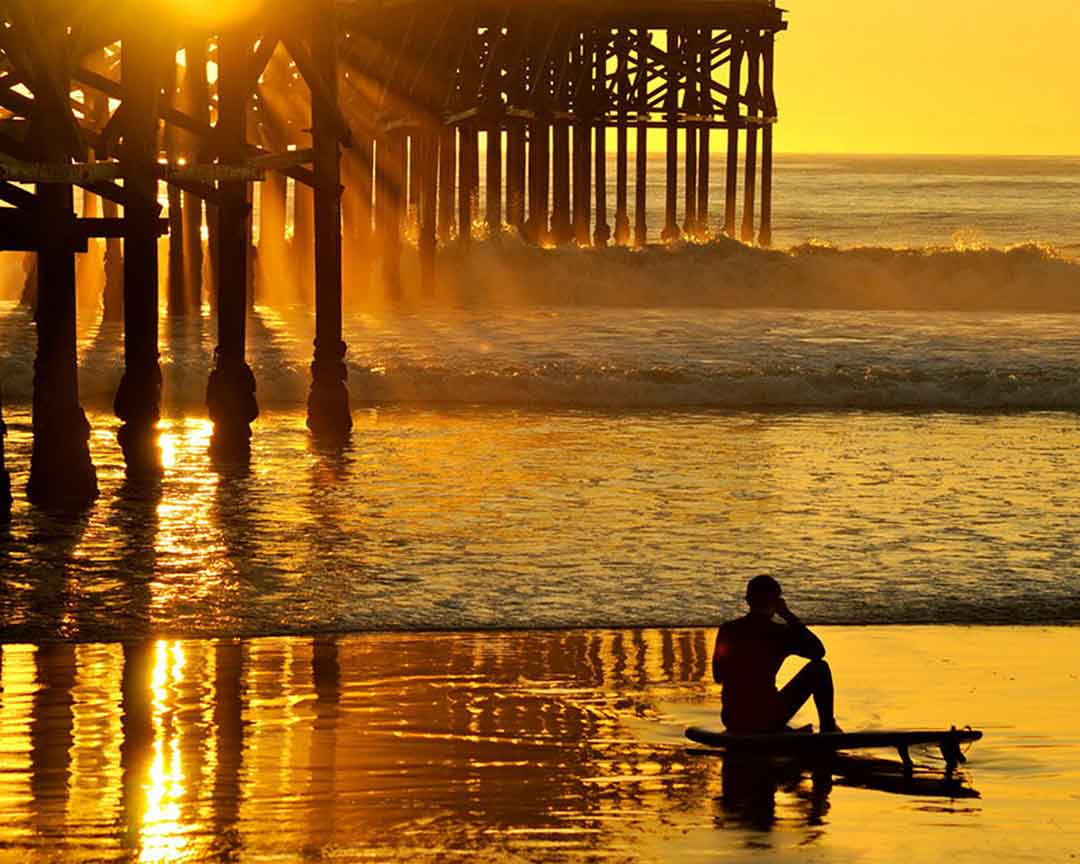 Did you know a Will is insufficient to avoid Probate in California? At Semanchik Law Group, we'll not only help you avoid Probate, we'll protect your assets and ensure your family is protected when you go.
A Law Firm for Entrepreneurs, Philanthropists & Families.
San Diego Attorney Nikki Semanchik explains the importance of estate planning, the in's and out's, and why everyone needs to think about the future.  Did you know:
A will in California still must proceed through the probate system, costing needless resources and time.
Forming a trust avoids the probate system in California.
Healthcare decisions are included in an estate plan.
Businesses need to plan for the future as well.  As a business owner, have you considered what would happen if you were gone or incapacitated? Since California is a community property state, would your business partners expect your significant other to take over and exert control over your share of the business? 
Did you know:
San Diego Business Attorney Nikki Semanchik can help you draft a buy-sell agreement for your business.  This would allow the business to buy out your ownership in the business, providing your spouse with compensation and removing the sticky situation of a new business partner.
Corporate Formation protects business owners from being personally liable.
SLG can help you consider tax advantages and disadvantages based on different business entities.
We know that starting a business is both exciting and overwhelming. Semanchik Law Group understands the passion and drive that comes with being an entrepreneur. We strongly believe that you should start where you mean to end up. This means that you should spend the time planning for the future of your business right from the start. Our business planning services provide more than just entity formation. It's our business to help you start your business.  If you are looking for a San Diego Business Attorney you found the place.
SLG will meet with you to learn about your business and assist you with selecting the right business entity that will serve your needs.  We are more than your standard business attorney.  Once your business entity has been formed, we will ensure that your legal needs continue to be met. Whether it's protecting your brand with a trademark or helping you create a business succession plan, SLG will ensure your business is secure. You need an attorney that you can rely on for reliable legal advice. Call us today and get your questions answered.
We frequently represent start-up companies and know the importance of getting affordable and quality legal services right from the start. For our start up clients, we provide a menu of flat fee services that ensure you get quality legal services that fit within your budget. Need an NDA, website policies or independent contractors agreement? Call us today. We make it easy.
SLG represents nonprofit organizations including public charities and private foundations. SLG's nonprofit clients include museums, churches, animal rescue organizations, sports leagues, business leagues and social clubs. The legal and tax considerations facing nonprofits are unlike that of for profit businesses. It is important to find an attorney that understands the intricacies of nonprofit law. For those who want to start a nonprofit public charity or private foundation, Semanchik Law Group assists with the formation and 501(c)(3) exemption process.
For current nonprofits and charities, SLG provides general counsel services including advising on governance, employment matters and nonprofit compliance. Semanchik Law Group understands nonprofit law. In California, Nonprofits must comply with the IRS, Franchise Tax Board, California Secretary of State and California Attorney General. Call us today, to make sure your nonprofit is compliant and in good standing.
Questions about whether your activity will jeopardize your tax exempt status? Need guidance on unrelated business income tax (UBIT) and IRS rules regarding conflict of interest, private inurement or excess benefit transactions? Call SLG today to get all of your nonprofit questions answered.
SLG also assists clients with the estate planning and probate process. We understand that while many people take the time to plan for the future of their business, they may put off completing an estate plan. We strongly believe that having a proper estate plan in place can give an individual peace of mind knowing that their assets, family and desires will be taken care of in the event of their death or incapacity. We take the time to get to know our clients in order to understand their needs and objectives before guiding them through the estate planning process. Our clients feel comfortable discussing their family and finances because we take the time to build a relationship of trust and confidence. SLG will assist with drafting wills, revocable living trusts, durable power of attorneys and health care directives. For families with substantial assets, we will also provide sophisticated estate planning techniques, which will assist in avoiding estate tax liability and help protect family wealth for future generations.
You Pick the Destination, We'll Help You Get There.
The attorneys at Semanchik Law Group will help you start your so its set up for success.. If you already have a business and need contract review or general counsel services, Semanchik Law Group attorneys are there to help. Want to Trademark your name or logo? We can help with that too.  If you are looking for an experienced Business Attorney, Semanchik Law Group is the place for you.
Have you always wanted to give back to your community? Make a difference today by starting a nonprofit. Not sure where to begin? Let Semanchik Law Group set you on the right path.  We will help you form and run your nonprofit so you can make an impact in the world.
Estate Plans are essentail to making sure that your family is taken care of when you pass. If you own a home or have children, you need to have a trust in place to avoid the probate system in California.  We'll help you plan for your future, including making sure you have a plan in place for when you go.
Hear What Our Clients Have to Say.
Making decisions about your family's future in the event something were to happen to you can be a bit overwhelming.  Having two young children, my wife and I recently decided we needed to finalize our estate documents and had the pleasure of working with Nikki.  She made the process incredibly easy and stress-free, explaining everything clearly and concisely.  She also provided much needed advice regarding several important decisions we had to make, while at the same time catching small details we missed.  Nikki gave us incredible peace of mind and I would strongly recommend her.
Nikki has been a trusted advisor, both personally and professionally, for the last five years. She embodies the knowledge and trust you expect out of your attorney, and has become a valuable member of our team. From client service agreements to estate planning, I know I can trust Nikki to ensure that all of our interests are protected. Her knowledge and attention to detail are impeccable, and I always feel like a priority to her. I couldn't recommend her enough.
Nikki is one of the most knowledgeable business attorneys we've ever worked with. We needed a complex NDA drafted for our digital marketing agency and Nikki over-delivered with extensive business planning as well as contract drafting and review.  She is a phenomenal business attorney.  I'd strongly recommend Nikki and her firm for any legal counsel whether it be business law, general counsel, nonprofit law, or estate planning.
Nikki Semanchik is an experienced and knowledgeable business attorney with comprehensive experience handling commercial real estate issues, leasing and entity selection.  She has extensive experience as a business attorney and will make sure you are on the right path from the start.
I've been a lawyer for 27 years and Nikki Semanchik is the first lawyer I've ever hired.  Her knowledge about estates and trusts was so impressive when I talked to her about the subjects that I knew she was the lawyer I wanted to hire.   She walked me through the entire process and created an excellent plan to protect my assets and my family.  I strongly recommend her!
Nikki is an amazing lawyer and so much more! She helped me plan out the steps needed to create and start my business not just legally, but in all aspects. I knew what I wanted to create but knowing what steps to take and in what order was very overwhelming. She sat down with me monthly and helped map out my goals, and actions to take. She was my business coach and lawyer all in one! She incorporated my business for me, reviewed leasing contracts and developed a contract for my independent contractor. When I have questions big or small she is always available to answer them and I trust her whole heartedly! You can't put a price on having someone like Nikki on your team. She is very fair on prices and will customize charges based on your needs. If you need a lawyer, business start-up coach, mentor, sounding board, etc.; Nikki is your woman!
San Diego - Main Office
2869 Historic Decatur Road, Suite 500,
San Diego, CA 92106
Phone: 619-535-1811
Sonoma - Satellite Office
Sonoma, CA 95476
Phone: 619-535-1811
* Please contact us to schedule in-person consults.