What Are Benefit Corporations?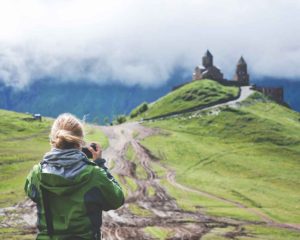 Benefit Corporations or a B Corp is a type of for profit business available in California. In many ways, a Benefit Corporation is like any other corporation. It is taxed as either a C corporation or an S Corporation and is governed by the California corporations code.
The difference between Benefit corporations and the standard corporation is the purpose behind the corporation. Instead of dedicating your business to maximizing profits, you also pledge to make a positive social impact. Benefit Corporations are unlike standard corporations in that they combine the purpose of a nonprofit with the profit seeking motives of a for profit. A Benefit Corporation may be the perfect entity choice for those who are interested in creating a socially conscious or mission driven business.
A Benefit Corporation must have a purpose of creating a general public benefit. What is a "general public benefit?" This is defined as a material positive impact on society and the environment.
How do you create a B Corp?
A Benefit Corporation is created by filing Articles of Incorporation with the California Secretary of State. Unlike, traditional Articles for a standard corporation, the Articles for a B Corp must state that the purpose of the corporation is to create a general public benefit. Additionally, a benefit corporation may list one or more specific purposes including, without limitation, providing low-income or underserved individuals or communities with beneficial products or services, promoting economic opportunity for individuals or communities beyond the creation of jobs in the ordinary course of business, preserving the environment, and improving human health.
How are Benefit Corporations different from Social Purpose Corporations?
Benefit Corporations are required to obtain an annual third-party B impact assessment which measures the social and environmental impact of the B Corp. Social Purpose Corporations are not required to obtain a third-party assessment.
What is the B Impact Assessment?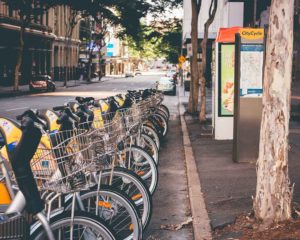 Benefit Corporations are required to publish an annual benefit report or B Impact Assessment. This benefit report is a third-party assessment that measures the social and environmental impact of the B corp. Benefit Corporations must complete this benefit report within 120 days of the end of the fiscal year and must publish the report on their website. This keeps the benefit corporation accountable and creates transparency for consumers who may rely on the B Corp's purpose statement when choosing to do business with the company.
There are many companies that will perform the B Impact Assessment. A nonprofit organization that performs B Impact Assessments is B Labs. We love B Labs because they are a nonprofit that promotes social consciousness and mission alignment. You can find out more about B Labs here.
From a marketing standpoint, Benefit corporations offer an amazing opportunity to promote your cause related brand.
We offer benefit corporation formations on a reasonable flat fee basis.
Call us today to find out more:
(619) 535-1811